Thanks for your patronage. kindly choose which format to read ; the 3D flip through magazine booklet or the straight format.
---
Publisher's Prelude.
---
Hurray!!!! It's Jemima Family Magazine Eleventh Edition, and We are so glad to welcome you into our realm of greatness.

It's our flip Edition. Thanks for greater height, HA'YHWH YESHUA HAMASCHIAC🛐 ( The Authentic NAME OF THE SON OF THE MOST HIGH, HA'RUACH ELOAH🛐 ) .

In this Edition,  HA'RUACHELOAH🛐  IS EXALTED, Sorry, not the usual- God. And for your sakes, please open the links embedded .

We are talking Christ no more, but HA'YHWH HAMASCHIAC🛐 . Are you for me or against me, that's  HA'RUACH ELOAH🛐. 

I am also interested in Peter Obi. It's The Nigerian election year again. Africa, stands still as we move on to the next level. 

Come, did you see palatial buildings in Our last edition? We went on to investigate, and find that, most countries in Europe, Asia, and even Africa, are being ruled by Monarchs.

Oh…. I had leg injury but I'm OK now, THANKS TO HA'RUACH HAKODESH SON, YHWH YESHUA HAMASCHIAC🛐, THE AMIN AND THE AMEN🛐. 

What else do you want to hear? The King of Nigeria? We may compare Monarchical and Democratic system of Government, in our next edition, so as to know what suits best for our nation.

It's party as usual, loading for HA'YHWH YESHUA HAMASCHIAC, THE AUTHENTIC SON OF THE HIGHEST, HA'NIN'🛐. This end of year. We celebrate THE ONE, WHO'S Never been celebrated , HA'YHWH YESHUA HAMASCHIAC🛐 .  I hope to see you soon, in Our YHWH HAMASCHIAC- Yehuda 🛐Birthday Party.

All about Zeus in our next season/ edition. 

Please watch Idara and I, on Jemima Magazine Television Chat.

Dr Njemanze  and others, spoke on insecurity in the Nigerian Middle Belt Region, The Benue- Plateau. Hence  our chat with Engineer/ Architect;  Lorenzo Peter,  a major State leader of AICG Benue State, He is our cover page guy. 

A look into Nollywood next season. Our veteran,  Charles Okafor beckons.

Catch ya In HA'RUACH HAKODESH SON,HA'YHWH YESHUA HAMASCHIAC🛐. 
---
Royal Palaces Around The Earth and The Kings and Queens, Who Rule Over Them
---
Do you know there are Kings and Queens ruling in today's earth? Some are sitting presidents/ Monarchs, while others are just royals with earthly institutional palaces.
Many countries have palaces where royals live and conduct events — not just the Commonwealth.
Palaces, like Drottningholm Royal Palace in Sweden, are open to visitors year-round. Others, like Japan's Imperial Palace, are rarely accessible to the general public.
Just incase you are yet to know…. The British royal family isn't the only one with a real estate empire. Other Royal palaces around the world host ceremonial events, welcome dignitaries, and attract tourists hoping for a brief encounter with royalty.
Here are few palaces and the Royals in them, we have outlined for your viewership..
Norodom Sihamoni (Khmer: នរោត្តម សីហមុនី, Nôroŭttâm Seihâmŭni [nɔˈroːɗɑm səjˈhamoniː]; born 14 May 1953) is the King of Cambodia. He became King on 14 October 2004, a week after the abdication of his father, Norodom Sihanouk. He is the eldest son of King Sihanouk and Queen Norodom Monineath and was Cambodia's ambassador to UNESCO, prior to his selection by a nine-member throne council to become the next king. Before ascending to the throne, Sihamoni was educated in Czechoslovakia and was best known for his work as a cultural ambassador in Europe and as a classical dance instructor.
Drottningholm Royal Palace in Stockholm, Sweden contains 600 rooms.
Drottningholm Royal Palace has been the Swedish royals' permanent residence since 1981. It features five museums and Drottningholm Palace Theater, the only 18th-century theater in the world that still uses its original machinery. The southern rooms are reserved for the royal family, but the rest of the castle grounds are open year-round.
The Prince's Palace in Monaco was built as a fortress in 1162.
Prince Albert II and Princess Charlene live in the Prince's Palace with their children.
Charlene, his wife amd Queen  (née Charlene Lynette Wittstock; French: Charlène;] born 25 January 1978) is the Princess consort of Monaco and a former Olympic swimmer. She is married to Albert II, the reigning Prince of Monaco and head of the Princely House of Grimaldi.
The Royal Palace in Madrid, Spain.
The royal family no longer lives at the Royal Palace in Madrid, opting instead for Zarzuela Palace.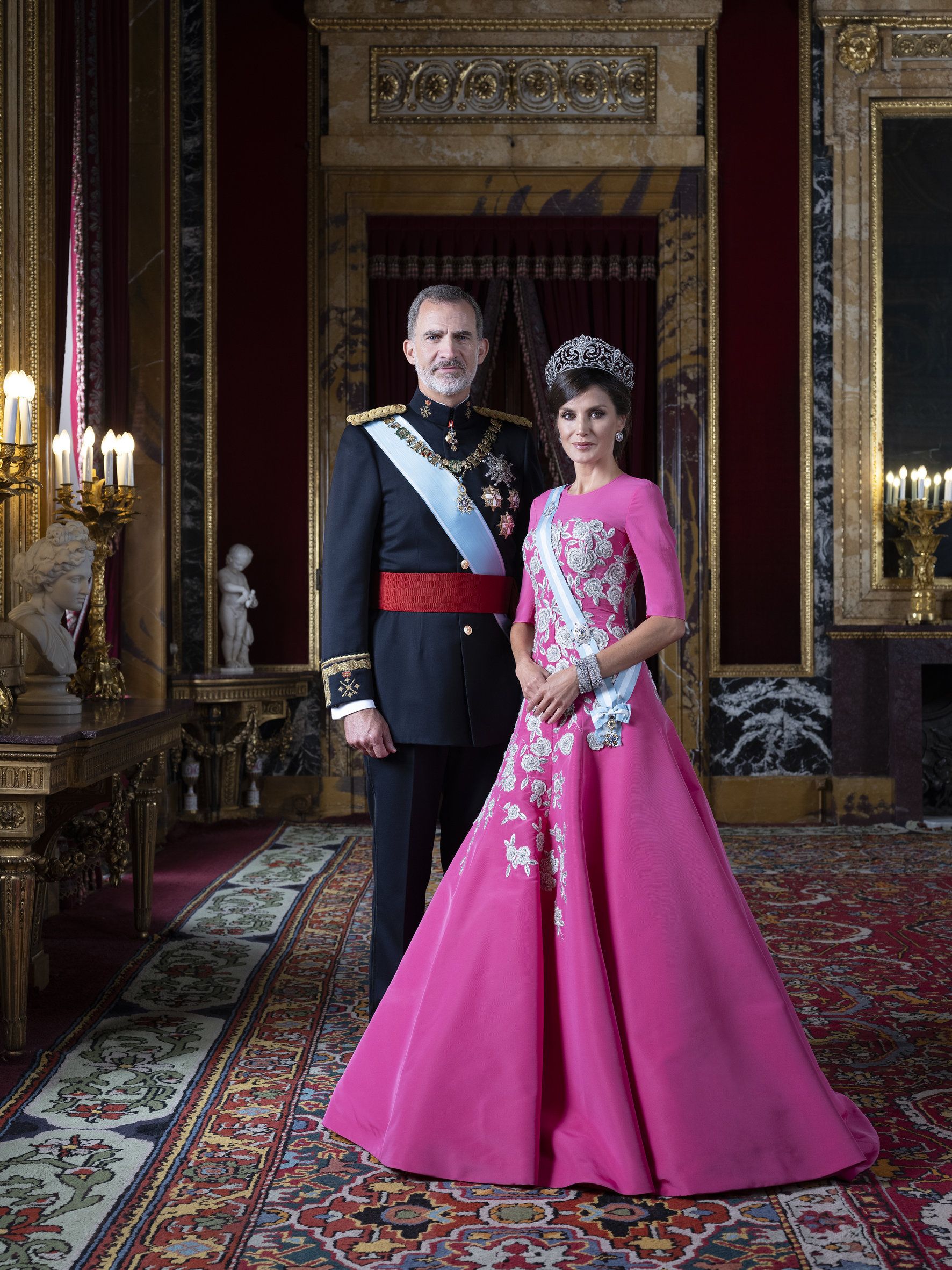 Zarzuela Palace dates back to the 1600s. King Juan Carlos I and Queen Sofía moved there in 1962 and have lived there ever since. The current rulers of Spain, King Felipe VI and Queen Letizia Ortiz Rocasolano, live in an adjacent mansion on the grounds of the palace called the Prince's Pavilion. The palace is one of the largest palaces in western Europe with 3,000 rooms.
The Royal Palace in Oslo, Norway, has been the royal family's official residence and main office since King Oscar I moved there in 1849.
The Royal Palace has 173 rooms, including the Bird Room, the Banqueting Hall, and the Council Chamber where the king presides over the Council of State. The palace is open to the public during the summer months.
Norwegian country is ruled by  King Harald and Queen  Sonja.
The Norwegian monarch is the head of state of Norway, which is a constitutional and hereditary monarchy with a parliamentary system. The Norwegian monarchy can trace its line back to the reign of Harald Fairhair and the previous petty kingdoms which were united to form Norway; it has been in unions with both Sweden and Denmark for long periods.
Dar al-Makhzen, the royal palace of Morocco.
The palace's entrance gates and gilt bronze doors, though, are open for viewing. The palace was built in 1864 to replace an old palace built by Sultan Muhammad IV. The current monarch of Morocco, King Mohammed VI, formerly; Mohammed bin Hassan al-Alaw and his wife Queen Lalla (whom he married since 2002), uses Dar al-Makhzen as his  primary official residence,
Japanese emperors have lived in the Imperial Palace in Tokyo since 1868.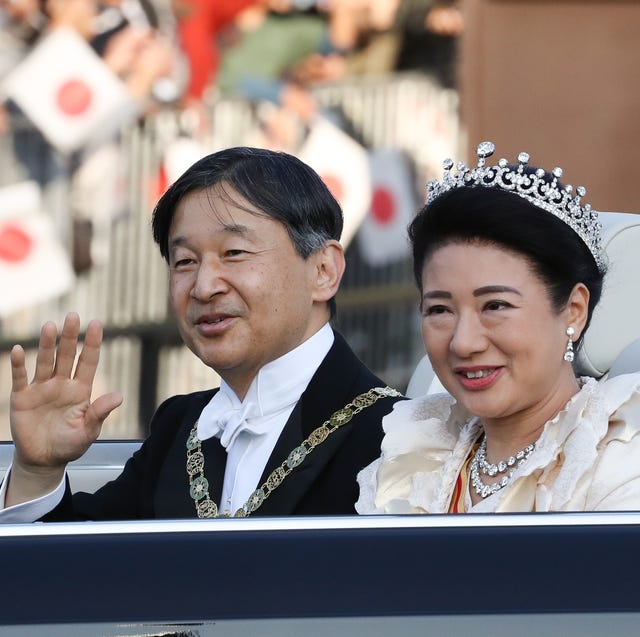 Japan is ruled by Emperor Naruhito and Empress Masako, Whom  he married in 2019. He was the eldest son of former Emperor Akhito of Japan and  wife, Michiko
In 2019, Naruhito's father, then-Emperor Akihito, chose to abdicate, leaving his eldest son as the 126th emperor to ascend the Chrysanthemum Throne. He and Masako were officially enthroned  at a formal ceremony in Tokyo in October 2019.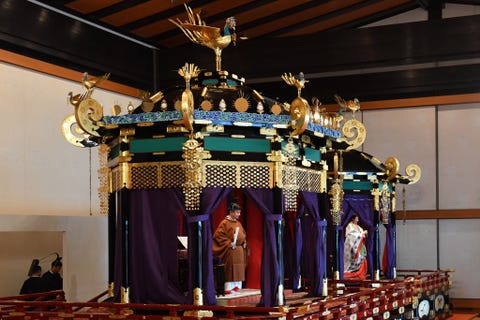 Emperor Naruhito of Japan is the Monarch and the head of the Imperial Family of Japan. Under the Constitution of Japan, he is defined as the symbol of the Japanese state and the unity of the Japanese people. His position is derived from "the will of the people with whom resides sovereign power".  Imperial Household Law governs the line of imperial succession. The emperor is immune from prosecution by the Supreme Court of Japan. He is also the head of the Shinto religion. 
Mysore Palace in India is second only to the Taj Mahal.
India has a plethora of royal palaces, but Mysore Palace is second only to the Taj Mahal in terms of visitors, with 6 million visitors every year. The Wadiyar dynasty used it as their official residence while ruling the Kingdom of Mysore from 1399 to 1950. It has since been converted into a museum, complete with a sound and light show that illuminates the palace every night.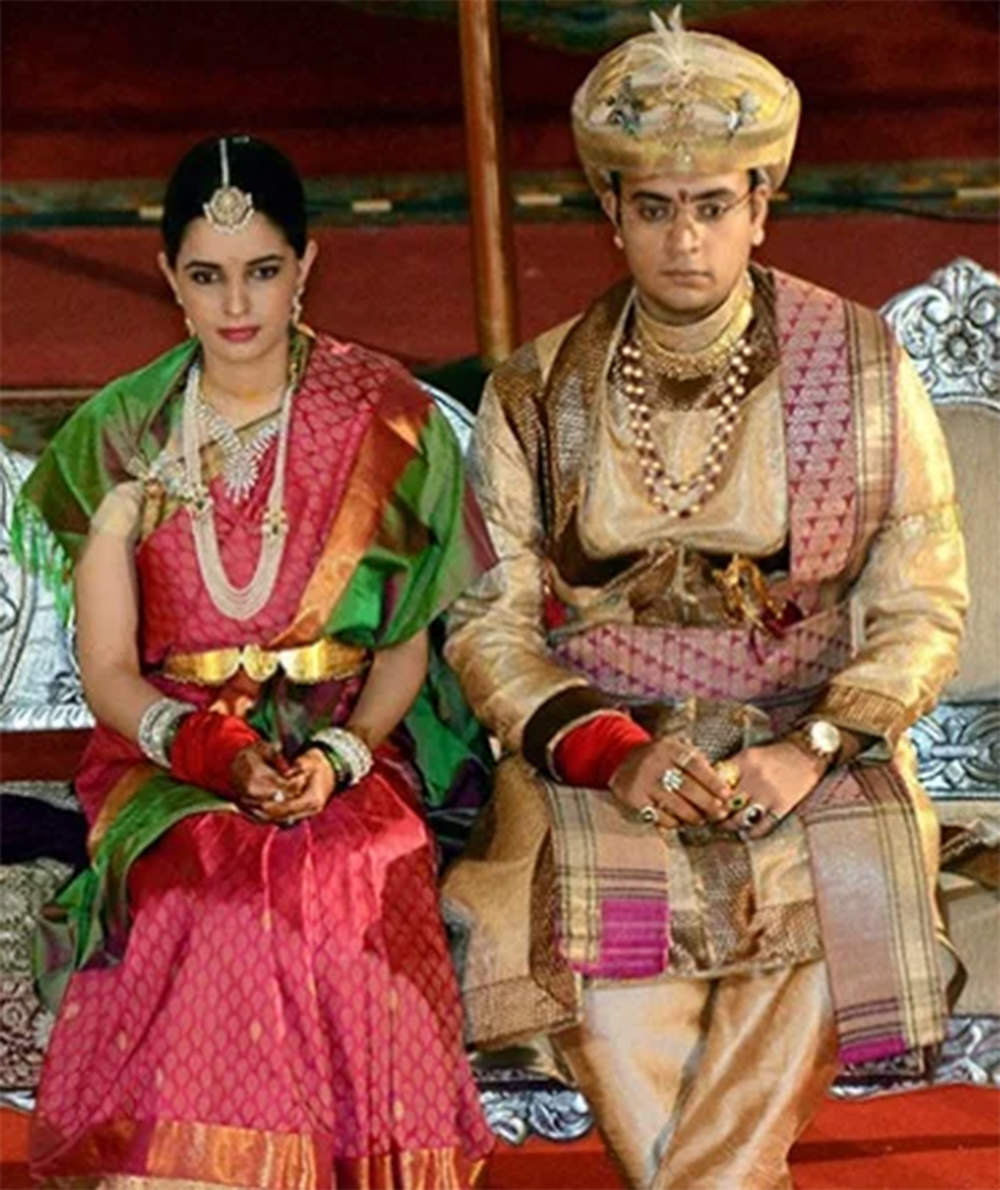 The Royal Palace of Brussels, Belgium.
The current Royal Palace was built in 1900, but its roots at that location stretch back all the way to the 11th century.
Amalienborg Palace in Copenhagen, Denmark.
---
Jemima Family Magazine Television Show:  Idara  and  Grace ,Chats with Chinwe on Jemima Family Magazine TV
---
FOR HA'YHWH And Women's Politics -Part 1
    FOR HA'YHWH And Women's Politics  -Part 2
---
Jemima Fashion.    Powered By Veal@VealClothing
---
African Rubies  and Jewelry
By Adaoku Ihanacho.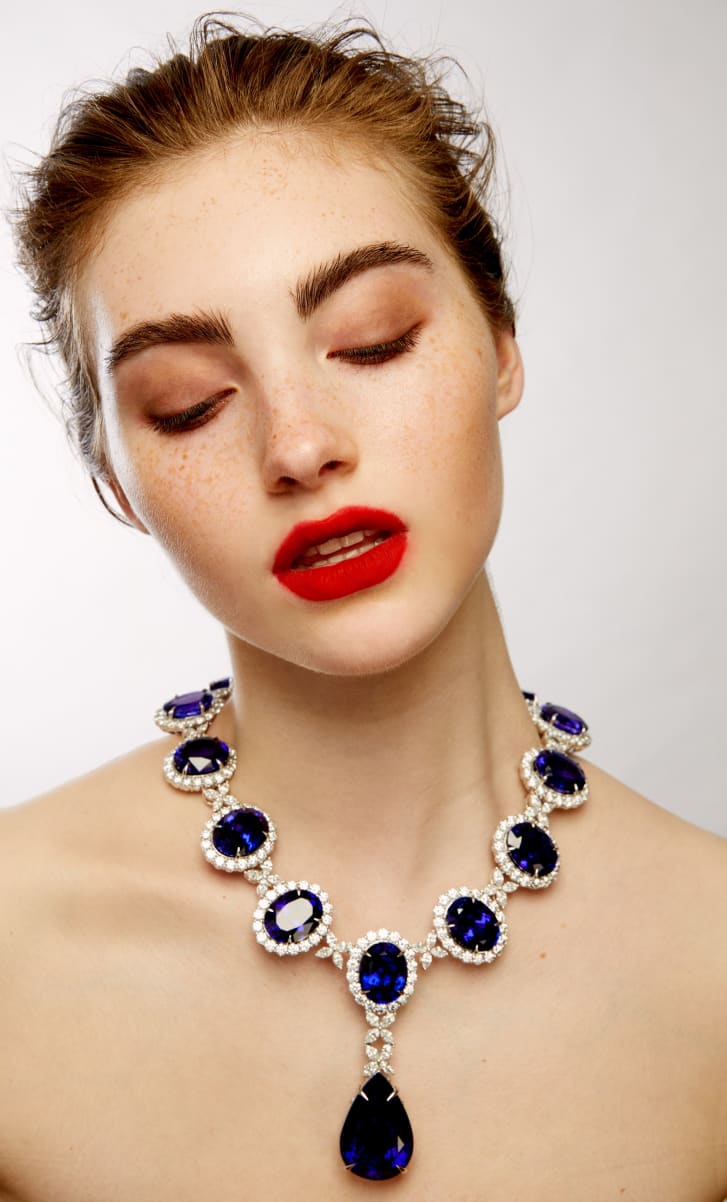 African rubies are usually purplish to dark red in color and come in a variety of sizes and quality ranging from opaque to translucent to transparent. Usually African rubies are very much included and are cut en cabochon. Transparent rubies are usually cut and polished into faceted stones. The best color in African rubies is the fine dark.
The most common color in African rubies is purple or purplish-red. Deep red rubies are found in Tanzania. Dark pink to Dark Pinkish Red rubies are found Kenyan mines. Rubies from Mbinga in Tanzania usually have a brown overcasted color while ones from the Longido mines have a blood red to dark red color. Mozambique rubies have brownish-red color.
Some major ruby producing areas in  Africa are:
Tanzania: The four producing areas/communities of rubies in Tanzania are:
Rubies from Kenya   
Ruby in Kenya was discovered In the year 1973 via American geologists Tim Miller and John Saul. Located in Kenya's Tsavo West National Park, in the area of Mangari.  The color of the material was excellent. In the scandal reaching to the highest levels, Kenyan government illegally took control of the mines. The mines were eventually restored to their rightful owner, and today the so called John  Saul mine continues to produce good cabochon-grade material, along with some faceted stones.
Rubies from Mozambique (Niassa).
These are high-quality rubies as good as, if not better than, Burmese (Mogok) rubies.
Rubies from Nigeria
Nigerian Rubies are extremely dark purple, so dark-colored that they almost appear black in daylight. Heat treatments have been attempted on Nigerian Rubies to reduce the color, with little success. The mines are located in the Kaduna District.
Rubies from Malawi
Malawi rubies have a rather pale color.
Rubies from Madagascar
Large quantities of rubies and sapphires have been recently found in Madagascar. Although the rubies are pinkish in color and resemble pink sapphires, the transparency is excellent and they are suitable for faceted stones.
African Jewelry…                           
It is said, African Jewelry industry, most especially in Nigeria is worth more than a billion dollar. It's high time government of individual African nations like Nigeria.  give out soft loans. and even go on expedition underground; so as to ensure more rubies/durable stones are discovered in order to produce higher quality jewelries for women and men. This may go a long way to boost  their individual economies.
Sierra Leone-born Briton Satta Matturi, creative director of her namesake fine jewelry house, says that African jewelry designers often have to contend with preconceived notions of what African design is, including colonial stereotypes that see it as primitive.
But there is a rich history of distinct and intricate jewelry craft across the continent. "Each region has its own style. Ghana, with its gold heritage; Kenya's striking Masai neckpieces; South Africa's Ndebele beading; Malian Tuareg adornment, Nigerian coral beads and ancient Egyptian influences," she said in an email sent from Botswana, where she takes regular sourcing trips. The house, founded in 2015, already counts Rihanna as a client.
"My vision from the very beginning has always been to create designs that are wearable, art form, and that celebrate a message of Africa," she said. "For example, our collection "Artful Indulgence" focuses on creating bejeweled African masks and masquerades using 18-karat gold, diamonds and other precious stones, including rubellite and black onyx."
---
Images of African/Nigerian Jewelries
---
Nigerian: 
  Zambian: 
---
Nigerian Buba and Indian Swari, What is the Difference? 
---
---
---
In Jemima Magazine Chat Room with Dr Njemanze and Few Almagamation Independent Campaign Group-AlCG Directors .
---
Host: Chinwe Aigbonoga Iheanacho-Mrs, Jemima Magazine.
Jemima Magazine – Chinwe
20:05
Good Evening Gentlemen and  Ladies, Greetings In HA'YHWH YESHUA HAMASCHIAC🛐 .
For those just joining us, kindly introduce yourself.
This is Jemima Family Magazine, A Magazine for family, interested in politics of the nation.
Let's pray 🙏And kindly say Amin (it is) and Amen (It shall Be) as you join us, In HA'YHWH YESHUA HAMASCHIAC 🛐.
20:10
Our Father –HA'ABBA,Please kindly see us through a peaceful issue solvent deliberation as we chat about this, in a media -like form, IN YOUR SON'S NAME, HA'SHEM HA'ADONAI, HA'YHWH YESHUA HAMASCHIAC🛐 .
Amin & Amen. My names are Prof Dr Philip Njemanze, Chairman international institutes of Advanced Research and Training, Chidicon Medical Center, Owerri, Imo State. I am an academician of the International Academy of Astronautics (IAA), the UNESCO body for Space Research, a former NASA Space scientist. I was the first APGA Gubernatorial candidate for Imo State, when Peter Obi first came on-board. I have since been a strong supporter of HIS EXCELLENCY; Peter Obi
.
You are welcome Sir.  Our chat is 1hour. Our HA'YHWH -ELOHIM🛐, WILL HELP GUIDE Us tonight; many invites were sent, but we have about 6 people who have honoured.  Hopefully, data situation will be clear.
Issues arising, Top on the list , on issue solvent, are: security, high illiteracy rate, High cost of food stuff.
Over to you Dr . Njemanze.
Lets start by discussing what should be the goals and priority in Nigeria for the incumbent ; HIS Excellency, Dr. Peter Obi, as he, hopefully wins the 2023 election:. Should the nation in 2023 focus on ..
Professor, Doctor, SIr, which of the following issues stated by Jemima Family Magazine , as supported by you, plagues Nigeria the most?
Lorenzo Peter
(Interrupts)
Amin. my name is Comrade Lorenzo Peter Anthony, Director, Benue state Amalgamation Independent Campaign Group (AICG).
Chidi Njemanze
(Continues with the topic of discuss).
Well, development cannot take place in a situation of insecurity.
Will you say,  that is the reason Nigeria is not fully developed?
Consider that by development indices; from 1957 to 1964, Eastern Nigeria had the highest growth rate in the world. So given peace and security, development is possible. Although you have to add other factors like leadership and education.
Jemima Magazine
(Reverts to Comrade, Engineer Lorenzo Peter, who just interrupted)
Welcome Architect, Comrade Lorenzo Peter, from Benue state. Please join the discuss, on Peace and security as a major focus on  our topic for this chat; "Issue Solvent" , as picked by Prof, Dr, Njemanze, as top most priority for the incumbent, His Excellency, Dr Peter Obi. Do you agree with his, Prof's choice?
I mean, Do you agree with what Professor Njemanze' points , on peace, development and security?
Comrade Lorenz, hope you are with us…. still waiting
(Comrade Lorenzo is typing, yet to submit).
The security issues are complex. However, the crime scene study will reveal the nature of the crime and the motive.
What about the crime scene study, Sir?
 (Lorenzo still typing, interrupts).
Yeah, I agree with his, Dr Njemanze's point. The level of insecurity in the Nation is so alarming, that in Zone C (north central), to be precise, it's nothing to write home about. It is highly believe in north central ,that with Dr Peter Obi, Who has proven beyond all reasonable doubt from his past record, He will pull the Nation out of her present collapse State, He is HA'YHWH Sent- angel for our nation.
The crime scene, is in the food basket of Nigeria, in the Northeast for food and North-Central, following the cotton belt. The victims are farmers who are natural seed producers.
The North East Belt covers, the Beans or Cowpeas production areas. And the North Central covers, the Cotton Belt. The question is what has happened recently with our cowpeas and cotton production?
Both natural Cowpeas (Beans) and natural Cotton, now have the competing Bt Cowpeas and Bt Cotton to replace them!
Please it's believe, by faith in HA'YHWH, Production is never considered a challenging situation in the Nation. Can we please look into the challenging situations of insecurity in the Nation, as it's considered a major set back in all production process.
Prof, Sir, Zone C and North central, are you both, with Engineer  Peter, referring to one and the same thing?
Amen, my name is Hon. Ofoine Williams O. Director Otukpo LGA Benue State Almalgamation Independent Campaign Group ( AICG)
Join the discuss Comrade Ofione.  Thanks for joining us in HA'YHWH HAMASCHIAC 🛐
So, we can then consider why the natural seed growers are being killed and by whom. If the aim is to replace the natural seeds with Genetically Modified Organisms Seeds. It is clear that all natural seed growers will be killed and the other farmers get the GMO seeds are "improved seeds." so that all the fields will become GMO across the country!
 Insecurity, peace for Nigeria, is top most on our discussion chat "Issue Solvent in Nigeria". Please kindly take on this if you are just joining us.
Doctor, you are saying insecurity is affecting food production in the middle east, am i right? if yes, What can the would be incoming President Peter Obi, do about it?
Lets diagnose the problem first,  Who is being killed? Lets take the data given by the Council on Foreign Relations at the US Congress. From 2015-2018, 37,500 farmers seed growers were killed. Of these 32,000 or 85% were Muslims, and 5,500 or 15% were Christians.
It therefore means that the Religion is not the driving force rather it is FOOS SECURITY. The criminals are looking at capturing the food security of Nigeria.
You mean 85% Muslims, and 15% YEHUDA- YHWH HAMASCHIAC Followers , otherwise, refer to as Judeo -Christian in Britain English? 
A USA site define GMO thus: "GMO, which stands for genetically modified organism, refers to any organism whose DNA has been modified using genetic engineering technology".
In the food industry, GMO crops have had genes added to them for various reasons, such as improving their growth, nutritional content, sustainability, pest resistance, and ease of farming.
In what way is GMO more advantageous to a person than the natural feed growth?
Chidi Njemanze
(Professor, Dr Njemanze and others digress on).
However, there is interest to Highlight the Role of Religion as a DISTRACTION coverup.
I strongly support the point of Prof. that insecurity had batter food production in Benue State. For example, the case of continuous attacked on farmers by herdsmen in Guma ,Agatu; to mention but few; had affected food production in Benue State. Such that the way forward is to bring capable leaders like Dr. Peter Obi on board to bring us out of the woods.
goldenjoy252jj Joy.
(interjects)
Amen. Hon Ekanem Idara, Lagos State director Amalgamation Independence Campaign Group (AICG).
My Belief, is that…His Excellency, Peter Obi will make a great difference, if and when elected. One clear advantage is that it will take away the RELIGIOUS DISTRACTION COVERUP. He will then be able to target the main objective of the producers of GMO seeds who want their product to be the dominant source of staple and cash crop seeds.
Thank you Comrade Ofione for supporting Prof, Doctor Njemanze's discuss raised  on  issue solvent, #insecurity, as it affects natural food production in Benue State via herdsmen .
Professor, please are you suspecting herdsmen as a tool instrument against Benue and other North Central States?
The so-called herdsmen are mercenaries. The cow are special cows that eat cassava high in cyanide and survive. They are a special breed from the Cattle Fattening Program in Chad.
Interestingly, USAID funded the Cattle Fattening Program. Monsanto funded the GMO seeds! Why?
Please Prof, kindly expatiate  on what you mean by …"The cow are special cows that eat cassava, high in cyanide and survive."
Usually, normal cows do no eat the brand of cassava high in cyanide, but these special Cows have been genetically modified both for fattening to be attractive to farmers for sales and to resist the cyanide poisoning syndrome.
My questions; Who breeds the cow? are the cows bred, to cause instability in the North central #Benue region?
I think, The Benue state Government should at this time be notified about the level at which insecurity in the north Central zone, affect her food production. I strongly believe Dr Peter Obi's governance will  save the country out of its present collapse State,
USAID, for  number of years sponsored this Cattle Fattening program, which the so-called mercenary-herdsmen are using as Cassava Farm destroyers in Benue and elsewhere.
Most of the the farmers that were killed, are cassava farmers. The clashing point is.. when the cows are attracted to consume cassava, and when the farmers resist them, then, you will hear of herders and and farmers clash, at the end of which, farmers remained the victims. But With the hope on Dr. Peter Obi  via HA'YHWH HAMASCHIAC, as the next president, there may be lasting solutions to that.
We are yet to talk about Solvent on Insecurity and lack of peace in the country. our time is far spent. we will have to go through this media Chat again, so as to know the way forward and how this issue can be attended to and completely solved by Our incoming President, Peter Obi.
The purposefully staged the scenario, to cause Farmers-Herders crisis as a distraction. Their aim is to eliminate the present cassava strain to replace it with the Vitamin A Cassava strain. Well, there is no vitamin A in the so-called Vitamin A Cassava, because One bag of the Vitamin A, GMO Cassava, contains the same amount of Vitamin A, as in two small pieces of carrot.
on "Solvent, " …of the truth we Believe that when Dr. Peter Obi assume office as the president of Nigeria, he should formulate policies that will discourage open grazing as well  as encourage farming activities in the nation to reduce starvation and insecurity.
Some farmers, who deserted their homes for fear  of being attacked by herders,
can be assured of their stafty by putting up formidable security architecture to protect them, and this will  also go a long way resolve the problem of food insecurity in the nation.
On solvent still,  President Peter  Obi, will need HA"YHWH YESHUA #KINGOFTHEEARTH🛐, To directly intervene, else we may die, we and our children.
Now what can we do but close for tonight session.  Lets continue to look out how AICG-"FOR HA"YHWH AND For President Obi" Campaign media, can raise enough awareness on the issue,  other than  what HA'YHWH YESHUA HAMASCHIAC🛐 has been using our Doctor, Professor to do for over a decade now.
He, Doctor Njemanze VIA HAYHWH YESHUA HAMASCHIAC, first Introduced us, Jemima Magazine, to GMO danger.
So the questions here are:
-What are the dangers of GMO to a person's health?
-What are the advantages of GMO?
Any known and proven chronic sickness via GMO?
Until we dwell on this issue again.
I am Chinwe Aigbonoga, Publisher,  Jemima family Magazine, POWERED BY HA'YHWH YESHUA HAMASCHIAC, KING OF The Earth and The Heavens
From Lagos, Nigeria, saying Goodnight to you to you all.
It was nice chatting with you all. Jemima magazine, thank you for hosting this nice and educative chats.
I appreciate all of you for your wonderful contributions
It's great, being a part of the Jemima magazine show tonight.
---
---
---
---
---
Vera Aigbonoga, hosted tonight first episode of the Media chat, as Editor in Chief Jemima Magazine. This is to be compiled and Published as front page #Cover page, hopefully after solvent achievable proposal. Great night to you all in HA'YHWH YESHUA HAMASCHIAC.
Thank you Prof Dr Njemanze, Engineer Lorenzo, Hon. Mrs Idara, Comrade Ofoine Williams. It is good to have Benue state indigene, join us tonight to share their story.
Thank You HA'RUACH HAKODESH Son, Doctor Professor Njemanze for the Lecture attached here, we will look into it indepthly, quite scary though😭😭😭😭👺
It is wonderful to be part of this pioneer episode, with Jemima Magazine, thanks for the opportunity.
---
Health.
                Managing Men's Health Via Jemima Family Magazine Way.
---
How are men to manage their Health in an Unchanging World Clime?
Is it right to eat whatever you see?
Is it right to exercise any time you want, not minding the outcome of such exercise?
These and more on this topic, "Managing Men's health".
Men are notorious for avoiding the doctor and ignoring unusual symptoms, isn't it? but so are we all. Even HA'RUACH HAKODESH SON, WHO IS HA'YHWH HAMASCHIAC SAYS … "buy the truth and sell it not." complacency may take a toll on  one's health, if you ignore the truth about health, you may pass out of this realm untimely.
Ways to  start…
Read The Holy TORAH /Scripture  daily, confess Heath related TORAH  daily and live the life of  HA'RUACH HAKODESH Child. Where you fail to work out your salvation, which includes; saving you from health failures, visit your medical doctor.
Check out, ways to manage your health via medical route as Medically reviewed by Graham Rogers, M.D. — Written by The Healthline Editorial Team.
Schedule yearly checkups with your doctor and keep these appointments. Your doctor can help monitor your weight, blood pressure, and the level of cholesterol in your blood. Excess weight, high blood pressure, and high blood cholesterol are risk factors for cardiovascular disease. Your doctor can recommend lifestyle changes, medications, or other treatments to help get your weight, blood pressure, and blood cholesterol under control.
Eat natural foods
Packaged and processed foods are often full of sugar, salt, unhealthy fats, artificial additives, and calories. Limit the fake stuff and eat a wide variety of:
fresh fruits and vegetables
whole-grain products, such as brown rice and whole-grain breads
fiber-rich foods, such as beans and leafy greens
lean cuts of meat and poultry, such as skinless chicken breast and lean ground beef
fish, such as salmon
When buying groceries, shop the perimeter of the store. This is where you'll typically find the freshest foods. Spend less time inside the aisles, where processed foods tend to be located.
Get moving
Heart disease is the leading cause of death among American men. Regular exercise is one of the best ways to prevent heart disease and keep your ticker strong. It can also help you improve and maintain your overall physical and mental well health.
Try to get at least 150 minutes of moderate-intensity aerobic exercise, or 75 minutes of vigorous aerobic exercise, every week. For example, schedule five 30-minute long sessions of aerobic exercise in your weekly calendar. Aerobic exercise includes activities such as walking, jogging, swimming, basketball, tennis, and other sports.
It's also important to make time for at least two sessions of muscle-strengthening activities per week. For example, weight lifting, rock climbing, and yoga can help you develop stronger muscles.
Maintain a healthy waist
If your waist measures more than 40 inches around, it could be cause for concern. According to the National Heart, Lung, and Blood InstituteTrusted Source, it raises your risk of obesity-related diseases. For example, men with large waists are at higher risk of type 2 diabetes, heart disease, and stroke.
For most men, the best way to shed excess belly fat is to cut calories from your diet and exercise more. Ask your doctor to help you develop a weight-loss plan that's safe and effective for you.
Get your vitamins
Most people can get the vitamins and minerals needed for optimum health by eating a well-balanced diet. It's important to eat wide variety of vitamin- and mineral-rich foods, such as fresh fruits, veggies, and whole grains. Many of those foods also provide heart-healthy fiber and natural antioxidant compounds that can help lower your risk of certain diseases.
Some people may also benefit from taking a daily multivitamin or other supplements. For example, your doctor may encourage you to supplement your diet with fish oil capsules containing omega-3 fatty acids and vitamin D3. Ask your doctor about the potential benefits and risks of adding a multivitamin or other supplements to your daily routine.
Break unhealthy habits
Smoking is one of the worst things you can do for your health. Secondhand smoke is also very dangerous. Nearly 7,300 nonsmoking Americans die from lung cancer caused by secondhand smoke every year, reports the Centers for Disease Control and PreventionTrusted Source (CDC). Smoking and secondhand smoke exposure can also cause other health conditions, such as chronic obstructive pulmonary disease (COPD), emphysema, and heart disease. They also raise your risk of developing many types of cancer.
Other health-damaging behaviors include excessive alcohol consumption and recreational or habitual drug use. If you consume alcohol, do so in moderation. For example, men should consume no more than two drinks per day, or the equivalent of 24 ounces of beer, 10 ounces of wine, or 3 ounces of spirits.
If you use recreational drugs, it's important to stop. They're linked to many health conditions. For example, cocaine use can cause heart attacks and strokes. Injected drugs of all sorts can lead to serious infections and skin breakdown at the injection sites.
Some men also use anabolic steroids to increase muscle mass. This can lead to serious health consequences. Possible outcomes include sterility, heart disease, skin disease, and behavioral problems.
If you smoke, drink too much, or use illicit drugs, your doctor can help you develop a plan to quit. They may recommend medication, therapy, or other treatments or strategies.
Protect your skin
Melanoma is a type of skin cancer. It's one of the deadliest cancers. According to the American Academy of Dermatology (AAD), men over the age of 50 are at a heightened risk of developing it. Your risk is also higher if you're Caucasian.
To lower your risk of developing melanoma, take steps to protect yourself from harmful ultraviolet (UV) radiation from the sun. When you're outside:
spend time in the shade
cover your body with protective clothing
cover exposed skin in sunscreen with a sun protection factor (SPF) of 30 or higher
reapply sunscreen every two hours or more frequently if you're sweating or swimming
It's also important to avoid tanning beds, which are harmful sources of UV radiation.
Conduct a monthly skin check to look for new or unusual moles, changes to existing moles, or other changes to the color or texture of your skin. Use a mirror to help check places you can't usually see. Visit a dermatologist about once a year for a full-body skin check.
Get your prostate checked
After skin cancer, prostate cancer is the most common cancer diagnosis among American men, reports the American Cancer Society Trusted Source. If you have trouble urinating, develop pain when you urinate, or notice blood in your urine, it may be a sign of prostate problems. Make an appointment with your doctor. They may encourage you to get blood tests or undergo a prostate exam to check for prostate cancer or other conditions.
Check for colorectal cancer
Colon cancer is the second leading cause of cancer death in the United States, reports the National Cancer InstituteTrusted Source. It's important to begin screening for colorectal cancer starting around age 50. Your doctor can use a colonoscopy to check for cancerous growths in your colon. They will also check for polyps, a type of noncancerous growth. Certain types of polyps can develop into cancer at a later time. Ask your doctor how often you should have a colonoscopy conducted.
May HA'RUACH HAKODESH Help Us all!
---
Men's Corner: Working Your Health Out.
---
*Do You Work Out?? *
Subject topics like this often send reall cold chills down folks spines, because, only a minority of the majority ever really work out despite the facts that it's benefits brings the body to a fantasy world where walking, rigorous trainings or standing for long periods of time seem like a little girl's Tea Party, it would all seem quite easy..
We have all heard it many times before, regular work outs are good for you, and it can help you lose weight. But if you are like many
Americans, Canadians and South Africans you are busy, you have a sedentary job, and you haven't yet changed your work out habits. The good news is that it's never too late to start. You can start slowly, and find ways to fit more physical activity into your life. To get the most benefit, you should try to get the recommended amount of exercise for your age. If you can do it, the payoff is that you will feel better, help prevent or control many diseases, and likely even live longer.
What are the health benefits of Working Out? 

Help you control your weight. …
Reduce your risk of heart diseases. …
Help your body manage blood sugar and insulin levels. …
Help you quit smoking. …
Improve your mental health and mood. …
Help keep your thinking, learning, and judgment skills sharp as you age
*There are 24 hours in A day, try to save 20 minutes of your time for work out sessions and let peace be unto you*
---
HA'RUACH ELOAH'S KITCHEN: Cake Galleria.
---
Mythology of the Planets
Thousands of years ago, ancient civilizations turned to the heavens, marveling at their wonders. These ancient people worshipped various gods and often linked their gods with planets in the sky, which they considered to be "wandering stars."
Mercury gets its name from the winged messenger of the gods. He was also the god of thievery, commerce, and travel. Most likely, the planet got its name from the rate at which it spins.
Venus was the Roman goddess of love and beauty, so it is a fitting name for this brightly shining planet. The only objects in our Solar System brighter than Venus are the Sun and the Moon. Ancient civilizations thought that Venus was two different objects – the Morning Star and the Evening Star. Other civilizations have also associated the planet with love. The Babylonians called the planet Ishtar after their goddess of womanhood and love.
Earth is the only planet not named after a Roman god or goddess, but it is associated with the goddess Terra Mater (Gaea to the Greeks). In mythology, she was the first goddess on Earth and the mother of Uranus. The name Earth comes from Old English and Germanic. It is derived from "eor(th)e" and "ertha," which mean "ground." Other civilizations all over the world also developed terms for our planet.
Mars is named after the Roman god of war. The planet got its name from the fact that it is the color of blood.  Other civilizations also named the planets for its red color.
Jupiter was the Roman king of the gods. Considering that Jupiter is the largest planet in our Solar System, it makes sense that the planet was named after the most important god.
Saturn was named after the Roman god of agriculture and harvest. While the planet may have gotten its name from its golden color, like a field of wheat, it also had to do with its position in the sky. According to mythology, the god Saturn stole the position of king of the gods from his father Uranus. The throne was then stolen by Jupiter.
Uranus was not discovered until the 1800's, but the astronomers in that time period continued the tradition of naming planets after Roman gods. In mythology, Uranus was the father of Saturn and was at one time the king of the gods.
While Neptune almost ended up being named after one of the astronomers credited with discovering it – Verrier – that was greatly disputed, so it was named after the god of the sea. The name was probably inspired by its blue color.
Pluto is no longer a planet, but it used to be. The dark, cold, former planet was named after the god of the underworld. The first two letters of Pluto are also the initials of the man who predicted  its existence, Percival Lowell.
Universe Today has articles on names of the planets and all the planets.
---
---
Cover page Interview with Engineer/Architect, Lorenzo Anthony, Sponsored by Hogfurniture
---
---
FOR HA'YHWH AND For President Peter Obi 2023 #aicg #labourparty #HA'YHWHRULES#  That is the name of one of the most vocal and well organised campaign organisation of His Excellency, Dr Peter Obi, who just recently celebrated his major birthday in a sublime way. July 19th to be precise. Jemima Family Magazine, a major magazine organisation, covering His Excellency; Dr Peter Obi's campaign via Amalgamation Independent Campaign Group-AICG Main and AICG Youth and Women, caught up with Dr Peter Obi's Campaign Director, North Central Zone, presently, centered in Benue State, Nigeria, and headed by, Architect/Engineer Lorenzo Peter. Below is how the interview went.
Introduction…
Greetings in HA'YHWH YESHUA HAMASCHIAC (THE  AUTHENTIC NAME Of THE SON Of THE  MOST HIGH, HA'YHWH OF THE UNIVERSE).
I give my most hearty appreciation to the National DG (Hon Mrs Vera Chinwe Aigbonoga), the entire board of Directors AICG, and the entire board of directors Jemima Magazine, Via HA'YHWH HAMASHIAC for having me on this excellent media platform, to express my heart and feeling towards a collapsing Nation like Nigeria, I will forever remain grateful. But we, Nigeria as a nation will not collapse in HA'YHWH YESHUA HAMASCHIAC.
My name is Comrade Lorenzo Peter Anthony,
An indigine of Ohimini LGA in Benue state.
By the grace of HA'YHWH,I am the Benue state AICG Director, Amalgamation Independent Campaign Organization/Group- AICG.
 Presently, the level of insecurity in the nation is so alarming; How do you think, the Labour party presidential candidate,  Dr Peter Obi, will deal with dissatisfaction in the country, as it is one of the major reasons for insecurity? And how will his government foster reconciliation and national unity?
 Insecurity is one of the major challenges in the upcoming election scheduled for 2023.
We must all understand the fact that insecurity is  one of the most challenging factors affecting the nation,
created by some selfish individuals, the security intelligence have those details.
An honest leader like His Excellency Dr Peter Obi is believed, will take decisive and unbiased approach for the interest of every Nigerians. We should all have agreed that, the provision of quality leadership will diffuse tension and create National reconciliation.
How Does The Socio-Economic Situation Of Nigeria  Affects The Business Sector?
 Poor management of The Nigerian economy, by this present administration triple with the Covid-19 pandemic and insecurity challenges have plunge the Nation economy into recession, high exchange rate and unfavorable trade for Nigeria, low demand for goods due to near zero purchasing power is also considered a factor affecting the economy of this Nation,
We need a business expert like Dr Peter Obi to revamp the business sector of this Nation.
 Presently, the insecurity in Nigeria is affecting the agricultural sector.  How will the upcoming  presidential candidate of labour party; Dr Peter Obi deal with the insecurity in agricultural sector?
It's believe that, if the Labour party Presidential candidate; Dr Peter Obi gets the vote into Power 2023, he will handle all security challenges affecting agricultural sectors in the country, the terrorists and kidnapper's are not stronger than the Government, By THE GRACE OF THE HA'YHWH🛐  Of The Universe. Hence,  he will get most modern security strategy and involve community policing system as he monitor the system strictly into archiving the interest of the masses as earlier proven in past governance.
  Religion is used as a DISTRACTION to coverup so many evil in Nigeria. Your thoughts on this Sir.
Nigeria is one of the most religious country in the world, yet we are one of the most corrupt Nation in today's history,
The infidels in every religion are hidden under religious activities to cause trouble for the Nation.
True Worshipers of HA'YHWH do not have time for the use of religion and ethnicism to influence voting pattern. We, Nigerians, should vote leaders that have the interest of the masses and the fear of HA'RUACH at heart. Dr Peter Obi is believed to be the Obidient Servant of HA'RUACH HAKODESH🛐🛐 And the masses.
Since the Nigerian, 4th republic;1999, do you think Nigeria is really practicing democracy ?
Yes, the worst type of democracy is better than the best Military government. corruption, fraudulent election, individual rights abuse, high political interferences in judicial matters, are areas that needs urgent attention to give our democracy an international reputation, needed.
Civil society must have to put more pressure on each government in order to archive that.
Which of the presidential candidate do you think HA'YHWH, MOST HIGH may Work with to restructure the Nigerian nation to the brim, should the the Presidential candidate becomes the next president  of the nation ?
 And HA'RUACH HAKODESH🛐 looks into the heart of Men, he listened to the cry of masses and choose who is Obedient, knowledgeable  enough,  honest  energetic and filled with The Fear of HA'RUACH HIMSELF 🛐, in time like this, to fix the failed governance and build a productive Nation via HA'RUACH HA;ADONAI HIMSELF 🛐In Nigeria, Our Father land. The only person HE, HA'YHWH Of The universe Chose, is none other, than, His Excellency   Dr Peter Obi 2023.
Presently Nigeria is at the state of dilemma regarding electoral processes. Any word to the electorate.
Since we successfully crossed the controversies, that surrounded the party primaries, I think some recent amendment are victory for the people. As an Obidient servant leader, Dr Peter Obi is determined to give the best image to Nigerian electoral process, via HA'YHWH YESHUA HAMASCHIAC.
We understand it is also " FOR HA'YHWH AND For President Peter Obi-2023 in Benue state #aicg #labour #HA'YHWHRULES# ?
Yes, it's for HA'YHWH and for President Peter Obi 2023.
Benue State and the entire North Central Zone are largely minority ethnic groups with agriculture as major occupation. We see good governance as the major solution to insecurity and poverty ravaging the land.
Come 2023,we are not looking for a president who Nigerians will respect, we are all looking for a president who has the fear of HA'RUACH HAKODESH And the interest of Nigeria(ns) at heart.  The major reasons is  Benue people and the entire north central are rooting for #Peterobi.
Why HA'YHWH🛐 in The Nigerian election? Explain this please to a Nigerian who may not know.
It's believed, HA'YHWH YESHUA HAMASCHIAC 🛐Came into Nigeria electoral system for a change into a better Governance by The Power Of THE MOST HIGH; HA'RUACH HAKODESH🛐 .
The GREAT NAME; HA'YHWH YESHUA  HAMASCHIAC🛐  Is THE AUTHENTIC NAME OF HA'RUACH HAKODESH 🛐Only SON🛐  WHO🛐,  died and ascended into Heaven the third day for our Salvation, HE Alone, has the power to change the Nigerian National challenges.
 How is your working relationship with AICG's current DG- Hon. Mrs Vera Chinwe Aigbonoga Iheanacho?
My appointment as the Benue State Director AICG, i believe, is by THE Grace of HA'RUACH HAKODESH Via, HA'YHWH YESHUA HAMASCHIAC HIS SON. Using a humble servant and leader, like my National DG (Hon Vera Chinwe Aigbonoga) who listens to The Voice of THE MOST HIGH; HA'ELYON.
I will remain dedicated to The Aspirations of AICG, #FOR HA'YHWH🛐AND For President Peter Obi-2023.
Kindly talk about funding of AICG, its a bit of a problem.  Any help from The labour party, Dr Peter Obi, How
Funding, as a major changes for AICG to archive it goal has started given much challenges most especially to the grass root level,but it's not a one man challenge as we are all dedicated into making our dreams of changing the system of governance in the nation,I therefore plea with individuals,groups and all international bodies who HA'RUACH HAKODESH have given the financial capacity to finance from her level of financial strength as we shall all be committed into bringing  HA;RUACH Own
Dr Peter Obi into Power 2023, Personally I am not waiting for Dr Peter Obi, neither am I waiting for Labour party to fund the process,but will put in my best as earlier started to see my dream of Dr Peter Obi, emerging Nigerian First Igbo President, since Ike Ekweremadu, the former Deputy President couldn't emerge, during AICG, internal voting on whom to go for. Kindly also remember we were strictly PDP and may still return, but when we root with you from the beginning, we go all out to stay till  the end, like in the case of the former Vice President 2023. Kindly, remember also, we follow the internal agreement with PDP. it was the time of the north, as concluding region of 2012-2019, two time elective year. Now, it's the time of the South.
Thanks very much for having Me, I am Architect Lorenzo, AICG Benue State director.
---
Why Vote His Excellency; Dr Peter Obi For President Obi.
---
Imo state  AICG, Madam, Queen Achor  spoke on  why she will like Dr Peter Obi, voted in as Nigerian President, and why the Nigerian nation, needs him now 2023
---
---
The Speech About, THE HIGHEST🛐 HA'RUACH🛐 HA'ELOAH🛐  Written and Delivered in a Global Conference
---
Greetings to You all, Ladies and Gentlemen, In HA'YHWH🛐 YESHUA🛐 HAMASCHIAC🛐 as I,WORSHIP YOU🛐, HA'MELACHIM 🛐 Of Kings. I show My gratitude to YOU 🛐, H A'RUACH🛐 HA'ADONAI 🛐 for using the organizers of this 'Huge' Conference event, to show forth YOUR GLORY 🛐 in my life. and may YOUR🛐 GLORY🛐 cover me and this event as I speak In HA'YHWH🛐 YESHUA🛐 HAMASCHIAC 🛐THE AMIN🛐 And THE AMEN🛐. My name Is Chinwe V. Aigbonoga.
Today, I'll be speaking on The Topic titled; "How THE ALMIGHTY🛐 THE HIGHEST- HA'ELYON🛐  HA'ELOAH🛐 Became God, GOD, Or is it The Most High God?
My Speech …
The Shocking  Truth, I heard  and saw…..
You know what, I was trying to recover from an ailment, then by HA'RUACH HAKODESH🛐….. By the way, HA'RUACH IS THE AUTHENTIC NAME Of THE MOST HIGH, Meaning, "THE BREATHE Or EXISTENCE." In Calabar;  that is, Efik language, It means; "UWEM." In other languages, such as:  igbo; UME, Yoruba; EMI, Hausa; NUMFASHI, French; HALEINE, Dutch; ADEM. So HA'RUACH🛐, Therefore Means MY EXISTENCE ( The Existence of Me, person , my life and all).
While recovering, I met A MAN NAMED HA'YHWH YESHUA HAMASCHIAC🛐 (THE TRUE NAME OF THE SAVIOUR, WHO Died and resurrected for you and I), HE🛐 , was with me, as THE HASHEM 🛐, BLESSED BE HIS NAME🛐. As long as I was concern, THE HASHEM🛐, Was, and still is my friend. I first, used to call HIM  "Holy Spirit." What  I, literally meant, was…  HE IS THE SPIRIT OF THE MOST HIGH 🛐, and thought, many other people gifted with sight of vision were also seeing HIM in Nigeria and around the earth, that is… people of the same faith- Christianity (followers of Jesus Christ as at then). But now YEHUDA- HA'YHWH HAMASCHIAC 🛐, That is "Followers of THE AUTHENTIC SAVIOUR, AND SON OF HA'RUACH ELOAH🛐, HA'YHWH YESHUA HAMASCHIAC🛐.
On this particular evening, HA'RUACH HAKODESH SON 🛐, YHWH YESHUA HAMASCHIAC🛐, walked into my Matrimonial room. I was shocked to see HIM🛐. I didn't know HE🛐 Was ONE AND THE SAME AS THE HASHEM, BLESSED BE HIM🛐, I observe, HE was quite beautiful, not just handsome.  I hadn't seen HIM, Since my last house in Festac town, Lagos, Nigeria, when I was pregnant for my last Child.  HE Had Come to save me and my family, then, from plane crash, arm robbery and kidnap of one of my Sons.
On this particular evening, that HE🛐, HA'YHWH YESHUA🛐 Came, I met  HIM🛐 at the entrance of my  Matrimonial room, where HE🛐 Called me Vera, I turned and saw  HIM🛐. I was very happy to see HIM 🛐. It looked a bit normal due to the fact that, THE HASHEM, BLESSED BE HIM🛐. Was with me, helping me to recover from the strange ailment, which was more of a spiritual thing, not medical. The medical, had been taken care of by HIM, THE HASHEM, BLESSED BE HIM 🛐. I was actually preparing to pass off to the great beyond, but was looking for who, as in a mother, that will take care of my children, When THE HASHEM, BLESSED BE HIM🛐, came and restored me back to health. I was too disappointed with Jesus refusal to come.
So, as I said earlier on ….. I was quite elated and said, THE SON OF THE HIGHEST-ELYON 🛐,  had come to see me. Or is it because I had told THE HASHEM BLESSED BE HIM🛐, that Jesus never come to help me, it's only you WHO🛐 Comes. This is due to the fact that I still thought, Jesus was one and the same as HA'YHWH OF The Universe SON, HA'YHWH HIMSELF🛐. But YHWH YESHUA HAMASCHIAC IS distinctively different from Jesus. HA'YHWH OF The Universe SON🛐 , IS THE HOLY WORD, THE TORAH HIMSELF🛐, Hence, The HOLY WORD PRONOUNCEMENT "Salvation is from YEHUDA, Y'Israel. See Yochanan (Jhn) 4:22🛐 .
So I Greeted HIM🛐, HA'YHWH YESHUA HAMASCHIAC🛐, "Good evening YHWH." As I Walked side by side with HIM,HA'YHWH YESHUA HAMASCHIAC🛐 Into my Matrimonial room, where Aloiye – my hubby was relaxed eating his dinner. HE, HA'YHWH YESHUA🛐, was quite familiar. I had heard HIS VOICE🛐, While THE HASHEM, BLESSED BE HIM🛐 Was interceding for me.
Just then, My Son, Yehoshua Osiremuza Aigbonoga, came to attend to Aloiye, His earthly dad. HA'RUACH HAKODESH SON, HA'YHWH Of The universe, Said, tell Yehoshua to greet ME🛐. I said in my mind, Yehoshua ke. So YOU🛐, know Yeoshua, My Son? I instructed Yehoshua, and He did that immediately.
I actually thought, I was by THE HASHEM, YHWH YESHUA HAMASCHIAC🛐, at the shoe rack, where HE🛐 Leaned, opposite where Aloiye, was eating His dinner and watching the television, only for me to realize that I was actually kneeling on my matrimonial bed, by Aloiye, who was still having his dinner, but I was facing HA'YHWH  HAMASCHIAC🛐, gisting with HIM🛐.
HE🛐 talked to me about me, and SAID "Vera, you know MY  NAME🛐, Call ME, MY NAME🛐 , When you are ready." As soon as I heard YHWH🛐, Said. "Vera, You know MY NAME🛐," I was embarrassed, I remembered  HIS REAL NAME🛐 immediately as  I knew then, "YESHUA."🛐. I immediately replied, "Yes, YHWH, But I do not know how to pronounce the other ONE, HAMASCHIAC."🛐 (as I knew then) , but it is HA'YHWH HAMASCHIAC🛐.  As HE🛐 Later, Instructed me, never to call HIM🛐, YESHUA🛐 HAMASCHIAC🛐, But YHWH🛐 YESHUA HAMASCHIAC🛐."
HA'YHWH🛐  then Instructed me to search HIS NAME "HAMASCHIAC"🛐 ( Forgive me here, YHWH) via goggle search engine. I searched via my mobile phone immediately, but the search took longer than expected because the spelling was a bit confusing, due to my inability as the time to pronounce HIS GREAT NAME🛐, But HA'YHWH 🛐Helped me, by  Pronouncing HIS GREAT NAME🛐 over and over again. I was a bit scared,  that I will look up and not see HIM standing there again, as was HIS🛐 usual manner Whenever, HE🛐, Appeared to me, either as THE HASHEM or as HA'YHWH YESHUA HIMSELF. But HE 🛐 Stayed through, until I found HIS NAME, And established THE CORRECT Pronunciation and Spellings to use in both NAME AS HA'YHWH YESHUA HAMASCHIAC🛐. HE 🛐SAID🛐 to me, call MY NAME🛐, So You can be whole again. and that's how I was made whole.
Subsequently. HE🛐, HA'YHWH HAMASCHIAC, BLESSED BE HIS NAME🛐, ADVISED Me, not to call HIM🛐, HIS HA'ABBA🛐 (That is HIS ABBA🛐 AND My ABBA 🛐,  Your ABBA🛐), the following names; Jesus, God, Yahweh, Jehovah, Lord. etc. HE 🛐Said, never interpret MY NAME🛐. I AM ONE AND THE SAME WITH MY, HA'ABBA🛐. MY NAME IS ONE WITH YOU HA'ABBA🛐. SALVATION Is of Y'israel alone. No other tribe or nation can lay claim to me, MY🛐 JOURNEY on earth and SACRIFICE.
MY NAME IS,  HA'RUACH🛐 – THE BREATH. Without ME🛐, nothing lives. I 🛐, Breathe into you, into the universe via ME 🛐, AS HA'RUACH ELOYIHIM🛐 ( MEANING THE Breath WHO 🛐 Speaks, And it comes to pass 🛐). Never interpret MY NAME, HA'NIN',🛐 AS Jehovah. No deity's name in Nigeria is interpreted, why ME🛐? I immediately apologized.
HA'RUACH SON🛐, HA'YHWH OF The Universe said to me sternly, I🛐 AM NOT GOD, I have never been GOD, will NEVER be GOD. AS THE SUPREME HEAD OF THE UNIVERSE, I AM HA'NIN'.🛐, THE ALMIGHTY UNIVERSAL WARRIOR🛐, SAME AS HA'YHWH🛐 OF THE UNIVERSE, But Merciful as YHWH HAMASCHIAC, But not and never Yahweh. HA'RUACH ELOAH IS ME🛐, AS THE FULL UNIVERSAL KING ETERNAL🛐, But Merciful and Compassionate.  YHWH YESHUA  HAMASCHIAC🛐 Is ME AS THE SON🛐, not Jesus.
Salvation is of Yehuda tribe in Y'Israel 🛐. See Yochanan (Jhn) 4:22🛐 , not Europe  or any other country, Europe and all other countries, including America is engrafted. Nigeria and indeed Africa, should follow me 🛐, learn MY WAY. Follow THE TRUE Holy Scripture, not fake or half truth and half lie. I AM THE ETERNAL SPIRIT AS HA'RUACH ELOAH🛐. WORSHIP ME🛐 ONLY And you will not see corruption. Tell your friends, I🛐 love them.
The earth must go soon, since they could not locate ME🛐 , MY🛐 Origin on earth, Y'israel 🛐  (HA'YHWH 🛐OF Israel)  IS ME🛐, HA'RUACH HA'ADONAI🛐, AS YHWH HAMASCHIAC🛐.
I, then enquired humbly of HIM,🛐HA'YHWH HAMASCHIAC🛐, But even I prayed in Jesus name, using the Holy Scriptural Torah via western English Bible  severally,  and  YOU🛐 answered.  HE🛐, Replied, that's because I🛐  Know You personally. In addition, I 🛐 came to see you when you were small at saint Joseph hospital, Doctor's/Nurses quarters, Akpabuyo, Cross River state, Where You were staying with Your Mum of "Blessed memory." Apart from this, Your generation is Blessed by ME; The 70s, 80s and 90s. The Black Africans are to be redeemed By  ME🛐. They are going through hellious and tragic time, it may wane them off soon. Most Africans are black Sudanese, but majority of Nigerians, Ghana and Kenya are Esav's -Esau (No Esau Please) children. Igbos and Cross River State majorly, The Efiks are from Efrayim tribe of Y'israel (Their True NAMEL YHWH🛐 OF Israel) biologically via Yosef. Y'Israel has been the only nation WORSHIPPING ME🛐, since The worship of Zeus via Ieosus/Jesus. Hence, The small measure of MY🛐  Spirit, ravaging the land with truth, I ignored all but still no one cared to find out about THE TRUE SAVIOUR AND HIS HA'ABBA. So, I 🛐seal off MY🛐 Spirit. I🛐 AM Not a Spirit But HA'RUACH SON🛐. HA'RUACH🛐 MY HA'ABBA🛐 IS A PERSON🛐
Goodbye, until the time of the end, which is soon. l🛐 intend to see you up with ME🛐, not down in hell. No Nigerian is up with ME🛐 yet, not even pastors Keep Still, until  I 🛐Call You Again as MY 🛐 Friend.
From Me to You My Friends and Readers….
The Original AUTHOR Of THE LIVING WORD (The HOLY BIBLE),Originally, and still Named THE TORAH🛐 (not interpreted). whether You and I like it or not  IS HA'RUACH HA'ELOAH🛐 .
HA'RUACH HA'ELOAH🛐 IS The FEMININE Nature Of HA'YHWH Of The universe🛐. In HIS MANIFESTATION AS HA HA'RUACH ELOYHM🛐 – THE TRUE AUTHOR AND FINISHER OF Our Faith🛐 HIS NAME AS HA'RUACH ELOYIHM 🛐, Means THE BREATH, WHO SPEAKS THE LIVING WORD🛐 . 
So, Who is GOD, and why is his name used all over the Holy Scripture? In Europe, there was a certain deity, named zeus #satan#, he was so powerful, he ruled over men and weather. as so claimed from a high mount, called, mount olympia in the Greecian domain.
all about zeus here.. he, zeus has governed many countries, such as: Rome, where he was named jupitar, Egypt, he was named here; "Ra, the sungod,"etc.
But THE TORAH🛐 SAYS in Yeshayahu 14: 12:17:
12 How are you fallen from heaven, O Hallel, son of the morning! How are you cut down to the ground, that did cast lots over the nations!
13 And you said in your heart, I will ascend into heaven, above the stars of EL 🛐will I exalt
my throne, and I will sit upon the mount of meeting, in the uttermost parts of the north;
14 I will ascend above the heights of the clouds; I will be like ELYON🛐 .
15 Yet you shall be brought down to Sh'ol; to the uttermost parts of the pit.
16 They that saw you do narrowly look upon you; they gaze earnestly at you: Is this the
man that made the earth to tremble, that did shake kingdoms.
17 That made the world as a wilderness and destroyed the cities thereof; that opened not
the house of his prisoners?
Who is SON of The Morning? HA'YHWH YESHUA HAMASCHIAC🛐.
The root of both Zeus, Jupiter and ra, the sungod, referred to as The King of the gods ( God of gods) confirmed By THE HASHEM, BLESSED BE HIM🛐 is in a proto-Indo-European word for the often personified concepts of "day/light/sky".
zeus is said to rule over the sea and sky till today, which THE HASHEM, BLESSED BE HIM🛐, Confirmed he, zeus once did By HIS HA'ABBA🛐 Authority THE GREAT HA'ELOAH🛐. Is he still The Morning star? No. THE HASHEM, BLESSED BE HIM🛐 IS ALL IN ALL. And As HA'YHWH YESHUA HAMASCHIAC, THE SON OF HA'ELYON🛐 (Not the Son of GOD) HE IS THE BRIGHT AND MORNING STAR🛐, according to The Book of Hazon 22Vs 16.
A God is a supreme being or deity, and it's spelled with a lowercase g when you're not referring to the supreme God, of which zeus says he is. The sus sufix in Greek is for men considered demi gods (devils) during their lifetime on earth. e.g zeus-the God of gods, #kingof gods, eros- the god of love#erotic, chaos-the god of void#choatic, Erobus-the god of darkness, pegasus-the winged horse god, etc.
THE NAME SALVATION GIVEN BY THE MOST HIGH, HA'RUACH🛐 HA'ELOAH🛐 Can and Never, was Assigned for Interpretation.
And there is no deliverance in anyone else, for there is no other Name under the heaven given among men by which we need to be saved. Ma`asei (Acts) 4. That NAME IS YHWH YESHUA HAMASCHIAC🛐, NOT Jesus. whatever the meaning of Jesus, The name is not and was never Y'Israel, Hebrew or Aramaic. Anti Semitism is terrible and can never be condoned. Desist if you are sincerely following HA'YHWH OF THE Universe SON🛐, HA'YHWH🛐 YESHUA🛐 HAMASCHIAC🛐.
Jesus the say mean Hail zeus. zeus son. But HA'YHWH YESHUA HAMASCHIAC IS Hebrew, Y'israel, Asia minor-middle east.
it's appalling that most Christians' in Nigeria do not kow the birth origin of THE AUTHENTIC SAVIOUR, They claim they love. all they want is magical name that provides -abrakadabra. No friendly or parental relationship at all. THIS IS THE TRUE NAME OF THE MOST HIGH SON-HA'YHWH🛐 YESHUA🛐 HAMASIACH🛐.  HA'Yaweh or Yaweh.
Please kindly consider my speech herewith, and Give GLORY To Whom GLORY is due- HA'YHWH🛐 YESHUA🛐 HAMASCHIAC🛐. May HA'RUACH🛐 HA'ADONAI🛐 Bless This speech as HE🛐   gave me the revelation.
THANK YOU HA'RUACH🛐 HA'ADONAI🛐 For giving me this great opportunity to share Your interaction and revelation with me,
---
These are Gods as so spelt.
---
Jupiter as God via World encyclopedia
Jupiter was known as the Roman god of the heavens and the sky. He was considered to be the patron deity of the Roman state, in charge of laws and social order. Along with Juno and Minerva, Jupiter was the chief member of the Capitoline Triad, a group of the three foremost deities in Roman religion.
Roman worship of Jupiter has had a lasting impact upon the Western world. In English, the adjective "jovial," which comes from Jupiter's alternative name "Jove," is still used today to describe people who are jolly, optimistic, and buoyant in temperament. The god's name was also adopted as the title of the planet Jupiter, the fifth planet from the sun and the largest planet in our solar system. Additionally, Jupiter remains the origin of the weekday called "Thursday" in English. In Latin, Thursday is known as Iovis Dies or "Jupiter's Day" and many European langauges still refer to this day of the week in the connection to Jupiter, such as the French jeudi and the Italian giovedì.
Mars as God.
In ancient Roman religion and myth, Mars (Latin: Mārs, pronounced [maːrs])[4] was the god of war and also an agricultural guardian, a combination characteristic of early Rome.[5] He was the son of Jupiter and Juno, and was pre-eminent among the Roman army's military gods. Most of his festivals were held in March, the month named for him (Latin Martius), and in October, which began the season for military campaigning and ended the season for farming.
Ra (also given as Re) is the sun god of ancient Egypt. He is one of the oldest deities in the Egyptian pantheon and was later merged with others such as Horus, becoming Ra-Horakhty (the morning sun), Amun (as noonday sun), and Atum (the evening sun) associated with primal life-giving energy.
As a matter of Fact almost all the planetary beings are Gods, said to be ruling over the skies and seas.
.
The TRUTH Is HA'RUACH HAKODESH🛐 IS THE HA'YHWH 🛐Of HIS Universe, THAT IS HIS NAME🛐. According To HIM🛐.
Yesha'yahu
"I am HA'NIN', 🛐That IS MY NAME, and MY GLORY, I🛐 do not give to another, nor MY PRAISE 🛐 to idols".
 I will like you to know that it is not only THE NAME OF THE MOST HIGH-HA'ELYON🛐, AND HIS SON, That  changed. Every Name of all Biblical heroes were changed. This is something that other religious bodies do not dare to do, but not Christianity.
From me to you, my readers, click on the following links:
Interpretation of the used Emoticon
WORSHIP Sign Emoji-🛐.
Kindly note: The text above does not follow the usual writer grammar structure. HA'YHWH🛐.
By HIS🛐, HA'YHWH YESHUA HAMASCIAC 🛐 Authority, I write this.