---
Jemima Fashion
---
Powered By Veal@ Veal Clothing
African Rubies  and Jewelry
By Adaoku Ihanacho.
By 
Sierra Leone-born Briton Satta Matturi, creative director of her namesake fine jewelry house, says that African jewelry designers often have to contend with preconceived notions of what African design is, including colonial stereotypes that see it as primitive.
But there is a rich history of distinct and intricate jewelry craft across the continent. "Each region has its own style. Ghana, with its gold heritage; Kenya's striking Masai neckpieces; South Africa's Ndebele beading; Malian Tuareg adornment, Nigerian coral beads and ancient Egyptian influences," she said in an email sent from Botswana, where she takes regular sourcing trips. The house, founded in 2015, already counts Rihanna as a client.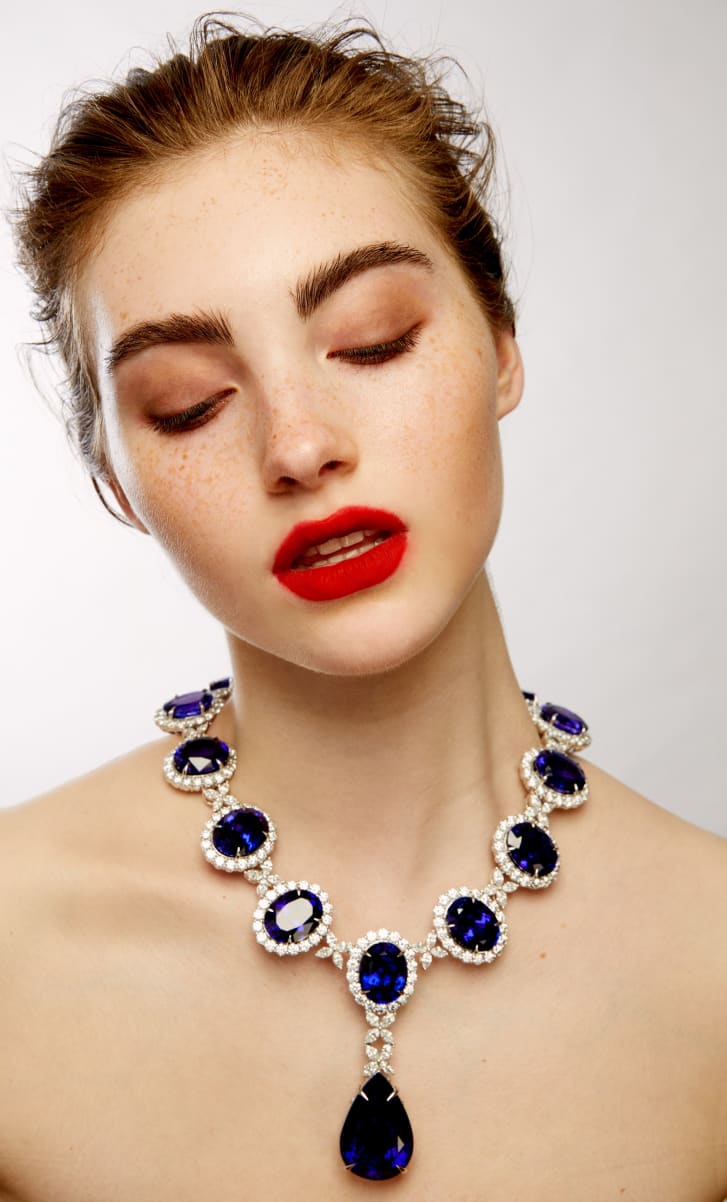 "My vision from the very beginning has always been to create designs that are wearable art forms and that celebrate a message of Africa," she said. "For example, our collection "Artful Indulgence" focuses on creating bejeweled African masks and masquerades using 18-karat gold, diamonds and other precious stones, including rubellite and black onyx."
---
African Jewelleries on Focus
---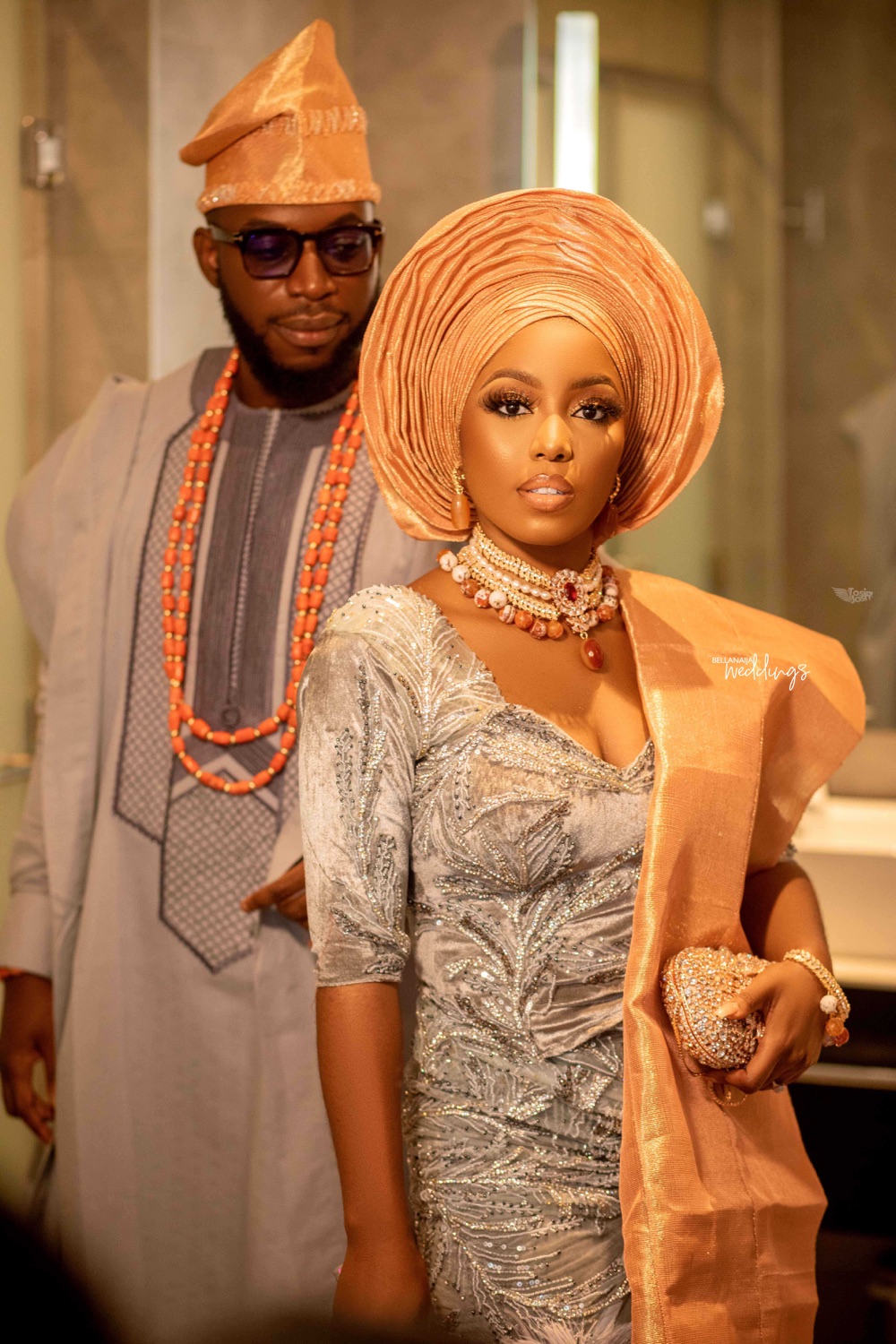 It is said African Jewelry industry, most especially in Nigeria is worth more than a billion dollar. It's high time government of individua African nations like Nigeria  give out soft loans and even go on expedition underground, so as to ensure more rubies/durable stones are discovered in order to produce higher quality jewelries for women and men. This may go a long way to boost  their individual economies.
Nigerian: 
  Zambian: 
---
2020 Happenings
---
#Endsars Pandemonium of Last Year.

As recapped by  anonymous protester………..

In 2 weeks Nigerian youth created an administration that worked.

• We raised funds. We fed thousands of people, people were actually returning food saying "i have eaten, pass it to people at the back".

• We provided security for ourselves.

• We set up a legal team that bailed protesters out of police dungeons.

• We created a health care system that worked.

• We created a call center, basically our own 911 that you could call for ANYTHING protest based.

• We provided basic amenities. We made sleeping on the protest grounds more comfortable than what many Nigerians had at home.

And we did it together. Everybody just stood up one morning and said "i can provide this". And they did.

*What did the government do in return?*

• First they tried to look for who to bribe. They kept asking "who is your leader"? We responded: "We have no leader", "Jimoh/Chijioke is our leader, raise him from the grave and talk to him". They didnt have anyone to bribe or intimidate.

• Next, they tried to sow seeds of discord and confusion, saying "Igbos are this, Muslims are that, CoVID19 is spreading … ". We responded "Okay. We will tolerate eachother now and your bullets have killed more people than CoVID19"

• Finally, they weaponised the poverty they created. They sent thugs in the North, thugs in the west, thugs in the south. They paid 1500 naira. Do you know how much poverty of the mind and soul, a person has to be in, to accept N1500 to maim people?

• They sent these people to disrupt our peaceful protests, to loot, to cause mayhem so that they could have an excuse to give the world.

• And finally, they sent in the Nigerian Military. The people that are sworn to defend Nigerians. Guns blazing, they came. Shooting at peaceful people. They shot at people who sat on the floor, singing the national anthem and raising flags.

• They took away the dead bodies to erase evidence. They took away the cameras and burnt the ones the could not disconnect.

• But we had our phones. The protests that started on our phones were broadcasted using our phones. The evidence is public. It can never be erased.

Now we know this poverty is not a mistake. The high illiteracy in this country is not a mistake. We know that the government has to keep people suffering because they need poor and uneducated people to carry out their orders.

_While we tend to our wounds, the fight is not over. We will restrategise and come back. We had hope for 2 weeks. People died to keep the hope alive. So we will come back._

_We will interact with the uneducated and poor ones in our communities. We will educate them. We will help those we can. We will let them see how this is also their fight. We will let them understand that they are helping their oppressors. And then, We will come back. We are sad. We are upset, We are angry. But we have not given up._

#ENDSARS

From around web.

The Song "Panis angelicus".

https://www.liveabout.com/panis-angelicus-lyrics-aPanis

Sang mainly by The Catholic and Anglican CHURCH in the west.

By

Aaron Green

"Panis Angelicus" is the second-to-last section of the hymn "Sacris solemniis," which was written by Saint Thomas Aquinas in the 13th century. "Panis Angelicus" is Latin for "Bread of Angels" or "Angelic Bread." The song was originally written for the Feast of Corpus Christi, a celebration of the body and blood of Jesus Christ. This holiday provided a time of feast and prayers for the Mass and Liturgy of the Hours, which included various psalms, hymns, readings, and prayers. In 1872, composer César Franck set "Panis Angelicus" to music as part of a sacred composition.

Musical Arrangements

Sacred Latin texts like Aquinas's "Sacris solemniis" have been set to music by numerous composers. One of the earliest arrangements of "Panis Angelicus" was written by João Lourenço Rebelo, a Portuguese composer who lived during the 17th century. The text was later to set to music by Romantic composers André Caplet and Camille Saint-Saëns.

Franck's 1872 arrangement is the most famous. Like many of the composer's other works, it was a piece of sacred music used for liturgical purposes. Originally arranged for tenor, organ, harp, and cello, the music was later incorporated into Franck's "Messe à trois voix" (Mass for Three Voices). The melody of Franck's "Panis Angelicus" exaggerates and accentuates some of the words in the text such as "pauper, servus et humilis" (poor humble servant).

Franck was one of the main leaders in French music in the late 1800s, and he was known for creating work with the emotional engagement, technical density, and thematic significance usually associated with German songwriters. He studied at the Conservatory of Liege under Antonin Reicha—a professor of Berlioz, Liszt, and Gounod—and later worked as an organist at the Basilica of Saint Clotilde in Paris. Although he composed in variety of musical areas such as orchestral, sacred, chamber, and piano, Franck is best known today for his organ pieces, including "Panis Angelicus" and "Grande Pièce Symphonique." He died in 1890 at the age of 67.

Latin Text

Panis Angelicus fit panis hominum

Dat panis coelicus figuris terminum

O res mirabilis! Manducat Dominum

Pauper, pauper, servus et humilis

Pauper, pauper, servus et humilis

English Translation

The angel's bread becomes the bread of men

The heavenly bread ends all symbols

Oh, miraculous thing! The body of the Lord will nourish

The poor, poor, and humble servant

The poor, poor, and humble servant.

The Feast of Corpus Christi focuses on the transubstantiation, or the miraculous process by which the body and blood of Christ become the bread and wine of communion. This is alluded to in the first line of "Panis Angelicus": "The angel's bread becomes the bread of men."

Notable Performances

"Panis Angelicus" has been recorded by both male and female artists, including such stars as Andrea Bocelli, an Italian classical tenor and singer-songwriter, and Renee Fleming, an American soprano and opera singer who has won several Grammy Awards for her classical performances. The hymn has also been recorded by Irish tenor John McCormack, who is known for performing opera and popular songs with a focus on diction and breath control. Chloe Agnew, an Irish singer-songwriter who gained fame as part of the music group Celtic Woman, has recorded her own modern interpretation, available on the album "Walking in the Air."

Nigerian Nollywood

The Ten Virgins by Blessing Egbe

Figure 1.Blessing Egbe. Director/producer.

A biblical movie, that is a 'must watch' for you and children. It talks about purity in women as well as men, honesty and patience.

Hope we get to see The biblical angle in the Biblical parable ……. "The Ten Virgins." As written below . the Jewish custom goes…..

"Then the Kingdom of Heaven will be like ten virgins who took their lamps and went out to meet the bridegroom. Five of them were foolish, and five were wise. Those who were foolish, when they took their lamps, took no oil with them, but the wise took oil in their vessels with their lamps. Now while the bridegroom delayed, they all slumbered and slept. But at midnight there was a cry, 'Behold! The bridegroom is coming! Come out to meet him!' Then all those virgins arose, and trimmed their lamps. The foolish said to the wise, 'Give us some of your oil, for our lamps are going out.' But the wise answered, saying, 'What if there isn't enough for us and you? You go rather to those who sell, and buy for yourselves.' While they went away to buy, the bridegroom came, and those who were ready went in with him to the wedding feast, and the door was shut. Afterward the other virgins also came, saying, 'Lord, Lord, open to us.' But he answered, 'Most certainly I tell you, I don't know you.' Watch therefore, for you don't know the day nor the hour in which the Son of Man is coming."

Richard Mofe Damijo and His Wife Jumoke Marked  their 20th Wedding Anniversary.# December 28th? (maybe).

It's our 20 years anniversary! Hmmmm, Like they say, 20years nor be beans o! At the centre of it all, it has just been God. Thankful. Grateful. Blessed. Graced!

20 years later, you still crack me up my WinterRose😂 Thank you my Abk , my Aabike, my Dejumo, my Abiks!
#rmdsaysso #20yearsanniversaryrmdjmd

Love lives here🥰

Photo Credit: @mofedamijo

What You Need to Do About NIN's Instruction.

The Nigerian Communications Commission (NCC) has ordered all telecommunication operators in the country to block all SIM cards that are not registered with the National Identity Numbers (NIN), within two weeks, starting from December 16, 2020, to December 30, 2020.

This order was given after an urgent meeting of key stakeholders in the Communications industry convened by the Minister of Communications and Digital Economy, Isa Ali Ibrahim (Pantami) on Monday, December 14, 2020, Vanguard reports. This is due to the need for improvement of the achievements of last year's SIM registration audit, and improve the performance and sanity of the telecommunication sector.

The following decisions were taken for immediate implementation by all Network Operators:

·        Affirmation of the earlier directive to totally suspend the registration of NEW SIMs by all operators.

·        Operators will require ALL the subscribers to provide valid National Identification Number (NIN) to update SIM registration records.

·        The submission of NIN by subscribers must take place within two weeks (from today December 16, 2020, and end by 30 December 2020).

·        After the deadline, ALL SIMs without NINs will be blocked from the networks.

·        A Ministerial Task Force comprising of the Minister and all the CEOs for the telecoms sector (among others) as members is to monitor compliance by all networks.

·        Those who disobey this directive will face a hard punishment, including the possibility of withdrawal of operating license.

Now that this order has been put in place, here's what you need to know:

·        If already enrolled, dial *346# to retrieve your NIN.

·        For those who are yet to enrol and want to do so conveniently, you can start the process online here; http://nimc.gov.ng then visit the nearest enrollment centre to complete the registration. Click here to see the centres across Nigeria; and note that enrolment is totally free.

When going for your NIMC registration, here's what you'll need:

According to the NIMC website, Nigerian and Legal Resident from the age of 16 years and above will need these supporting documents to enrol for a NIN.

·        Your BVN if you have one.

Original and valid supporting documents such as:

·        Old National ID Card

·        Driver's License

·        Voter's card (Temporary or Permanent)

·        Nigerian International passport

·        Certificate of Origin

·        Attestation letter from a prominent ruler in your community

·        Birth certificate

·        Declaration of age

·        Attestation letter from religious/traditional leader

·        NHIS ID card

·        Government staff ID card

·        Registered/recognized private organization staff ID card

·        School ID Card (private/public)

·        Tax Clearance certificate

·        Valid immigration documents

Visit the website for more information.