NIGERIA.
Restriction order: IGP cautions against trampling on citizens rights.
The Inspector General of Police, IGP Mohammed Adamu has cautioned officers and men of the Nigeria Police Force currently deployed for the enforcement of the lockdown and social restriction orders to ensure that the rights of Nigerians are not infringed upon.
The IGP also directed that persons on essential duties, duly exempted from the restriction orders, should be accorded due courtesies and unfettered access to and fro their places of duty.
This was contained in a statement by the force public relations officer, Frank Mba.
The IGP noted that the global community is now in extra-ordinary times, with the lockdown taking its tolls on every component of our national life.
He therefore charged all officers of the police force deployed for the enforcement of the restriction orders to be professional, humane and tactful and must show utmost respect to the citizenry.
He directed Command Commissioners of Police to immediately commence conduct monitoring of Police Officers deployed on enforcement duties in their areas of responsibilities.
---
---
South Africa: Coronavirus – 'We Are Poor, We Are Starving, We Are Forgotten' – Diepsloot Residents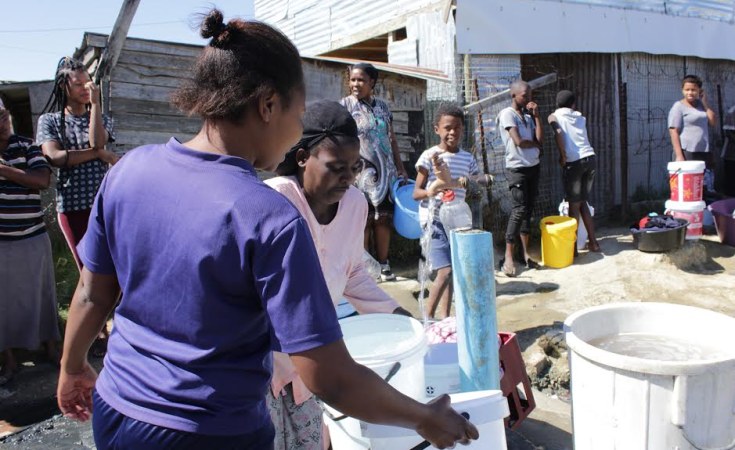 By Lizeka Tandwa
We understand the reasons for the lockdown, but it's difficult to abide by the rules, three elderly people from Diepsloot said on Monday while waiting for their grant payouts from the South African Social Services Agency (Sassa).
Diepsloot, loosely translated as "deep ditch" from the Afrikaans, is one of Johannesburg's most densely populated townships.
Many in this part of the city live from hand to mouth. Statistics South Africa says the population of the two wards which cover Diepsloot is more than 126 000, with an employment rate of between 53% to 56 %.
News24 visited the township on day four of the national lockdown aimed at slowing the spread of the Covid-19 virus. Two people have died from Covid-19, with the number of positive cases totalling 1 280, the Department of Health announced on Sunday evening.
Last week, Social Development Minister Lindiwe Zulu announced that Sassa would pay grants earlier than usual to prevent a rush on payout points, in a bid to maintain social distancing.
---
---
---
Uniter States of America.
President  Domald Trump announced  from his twitter handle, today that
"Massive amounts of medical supplies, even hospitals and medical centers, are being delivered directly to states and hospitals by the Federal Government. Some have insatiable appetites & are never satisfied (politics?). Remember, we are a backup for them."
---
---
Saudi Arabia.
Saudi Arabia imposes 24-hour curfew in Mecca and Medina
---
According to data published by the Israeli Employment Service, the number of unemployment benefit claimants climbed to over 1,036,500 on Thursday, or 24.9% of the workforce.
Since the start of March, almost 880,000 new applications have been received by the Employment Service. Among the new applicants, 89.2% are employees placed on unpaid leave and 6.6% have been made redundant.
---
Iran's Parliament Leader Tested Positive to Coronavirus.
---
TEHRAN, Iran: Iran's parliament says speaker Ali Larijani has tested positive for the new coronavirus and is in quarantine.
Larijani is the highest-ranking official within Iran's government to test positive for the virus and the COVID-19 illness it causes.
Parliament announced Larijani's illness Thursday on its website, saying he was receiving treatment in quarantine.
Iran has one of the world's worst outbreaks of the virus.u