NIGERIA
Female Undergraduate, Two Others Bag Seven Year Jail Terms in Enugu.
The Economic and Financial Crimes Commission, EFCC, Enugu Zonal Office on Tuesday, February 24, 2020 secured the convictions of three undergraduates, namely: Cynthia Nwankwo Ifunanya (female), 22 years, Kingsley Omenazu 27 and Okorie Kosalachi Alex 29 years before Justice I Buba of Federal High Court, Enugu, Enugu State on two separate count charges of internet fraud.
Justice Buba after reviewing the evidence against the convicts admitted that the prosecution counsel, Eunice Vou Dalyop has proved her case beyond reasonable doubt and convicted and sentenced Alex to three years imprisonment, while Ifunanya and Omenazu were handed two years imprisonment respectively. The threesome was, however, given N2 million (Two Million Naira) option of fine each.
Ash Wednesday: Catholic Bishop seeks end to killings.
Ibadan – As Christians in Nigeria mark the Ash Wednesday, the Catholic Bishop of Oyo Diocese, Most Rev. Emmannuel Badejo, has called on government and other stakeholders to speak out against the incessant killings in the country. Badejo made the call in an interview on Wednesday in Ibadan. The cleric, who expressed dissatisfaction over the killings, urged the authorities to do their best to restore peace in the country. "We, not only the government, will lose if Nigeria dissolved into anarchy and chaos; therefore, there is need for all stakeholders to work against these evils. "The season of Lent calls for forgiveness but also to justice and restitution," he said.
Zimbabwe: We are Reforming Without External Funding.
By Samuel Takawira
President Emerson Mnangagwa announced that his administration has successfully soldiered on with its reform agenda without external financial support.
Mnangagwa made the remarks when he officially opening the Sixth Session of the African Regional Forum on Sustainable Development currently underway in Victoria Falls.

"As one of our tools of engagement and re-engagement strategy, we are determined to see through the IMF Staff Monitored Programme which supports our Reform Agenda as well as the achievement of the associated reform targets. In doing this, it should be understood that we are undertaking the reforms without the requisite external financial support as is the norm," said Mnangagwa.
He added that his government remains committed to fully implement reforms in a bid to attain Sustainable Development Goals (SDGs).
Africa: Algeria
Second Covid-19 Case Is Confirmed in Africa.
The Ministry of Health, Population and Hospital Reform of Algeria has reported the country's first case of COVID-19. Health authorities report that tests indicate that an Italian adult, who arrived in the country on 17 February 2020 has tested positive for coronavirus disease.
This follows Africa's first COVID-19 case which was reported earlier this month in Egypt. Algeria is one of the 47 countries in the World Health Organization (WHO) African region.
"This is the first case in the WHO African region," said Dr Matshidiso Moeti, WHO Regional Director for Africa. "The window of opportunity the continent has had to prepare for coronavirus disease is closing. All countries must ramp up their preparedness activities."
Algeria is one of 13 countries, which WHO has identified as a top priority for preparedness measures due to their direct links or high volume
Noble Energy vice president voices support for supplying gas to Gaza Strip.
Noble Energy vice president voices support for supplying gas to Gaza Strip
By EYTAN HALON
The Palestine Power Generation Company canceled a $1.2 billion deal in March 2015 to purchase gas from Leviathan, citing regulatory delays to the project.
Leviathan platform operator Noble Energy would be in favor of selling natural gas to the Gaza Strip in the future, according to Binyamin (Bini) Zomer, Noble Energy's vice president for regional affairs.
"There is an effort of the [Middle East] Quartet and individuals in Israel to sell gas to Gaza, and we are in favor," Zomer told the Maariv Business Conference in Herzliya.
Ultra-Orthodox MK: We will ban new, Shabbat public transport networks
In an interview with The Jerusalem Post on Tuesday, Yamina party leader and Defense Minister Naftali Bennett refused to rule out voting for such a ban.
Senior United Torah Judaism leader MK Moshe Gafni vowed on Tuesday to ban the new public transport initiatives on Shabbat which have begun operations in recent months.
Gafni deplored the new networks which have been established in several cities and said that his party would amend the law to outlaw them if UTJ is part of the next governing coalition.
In an interview with The Jerusalem Post on Tuesday, Yamina party leader and Defense Minister Naftali Bennett refused to rule out voting for such a ban.Secular Israelis have long chafed at the ban on the nationwide absence of public transport on Shabbat, and several municipal authorities have in recent months established transport networks on the Sabbath which utilize various legal loopholes to avoid being shut down by the Transportation Ministry.
IRAQ.
Iraqi artist Taha Al-Hiti helps ink new golden age for Arabic calligraphy
LONDON: Arabic calligraphy has become a very progressive and sought-after form of art, according to renowned artist Taha Al-Hiti.
In celebration of 2020 being the Year of Arabic Calligraphy in Saudi Arabia.
He pointed out that Arabic letters and their forms were very distinctive in the way they were shaped.
"I have found a relationship between all the elements of the letter, which I later found out were linked to the human body and the golden section and all these proportions of beauty, which have just enchanted my eyes since a very young age," he said.
Arabic letters, he added, were designed to emulate the human body, animals and nature in general. The "golden section" (also referred to as the golden ratio or mean) appears in geometry, art, architecture and other fields that are designed to make some of the most beautiful shapes.
MEXICO WORRIED BY US RULING OVER BOYS BORDER KILLING.
The Mexican government says it regrets a ruling by the US Supreme Court that bars the family of a Mexican boy who was killed in 2010 from suing the US border patrol agent who shot him.
The boy, Sergio Hernández, was shot dead on Mexican soil by US border patrol agent Jesús Mesa, who was on the US side of the border.
The court ruled that the parents could not use US courts to sue Mr Mesa.
The Mexican government says it is concerned it could set a precedent.
What happened in 2010?
The incident happened on the border between El Paso, Texas, and Juárez, Mexico. Agent Mesa was on a bicycle patrol on the US side of the border and was reportedly alerted to the presence of people smugglers.
GERMANY OVERTURNS BAN ON PROFESSIONALLY ASSISTED SUICIDE
A five-year-old law banning professionally assisted suicide has been rejected as unconstitutional by Germany's top court.
The court backed complaints by a group of terminally ill patients and doctors who challenged the law that made "commercial promotion of assisted suicide" a criminal offence.
Assisted dying had been legal.
But the law change prompted terminally ill people to go to Switzerland and the Netherlands to end their lives.
Advice centres that operated until 2015 had to stop working because of the risk of a jail sentence for promoting suicide.
The law was aimed at stopping groups or individuals creating a form of business, by helping people to die in return for money. In practice it meant a ban on providing any type of "recurring" assistance.
Medical ethics expert Gita Neumann, who has provided advice and support for years to people in their 80s said she knew of no doctor in Germany who had helped with assisted suicide in the past five years, because of the new clause in the criminal code.
One of the plaintiffs, Dr Matthias Thöns, said that normal palliative work had become criminalised. However, the head of Germany's palliative medicine society, Heiner Melching, warned that overturning the ban could open a door to "self-styled euthanasia assistants".
What the court ruled
The head of Germany's constitutional court, Andreas Vosskuhle, said on Wednesday that while parliament could pass laws on preventing suicide and increasing palliative care, it was not entitled to affect the impunity of assisted suicide.
SOCCER
IRELAND CLASH WITH ITALY POSTPONED
BREAKING: The upcoming Six Nations clash between Ireland and Italy in Dublin on March 7th has been postponed due to concerns about the Coronavirus.
Manchester City appeal UEFA European ban to Court of Arbitration for Sport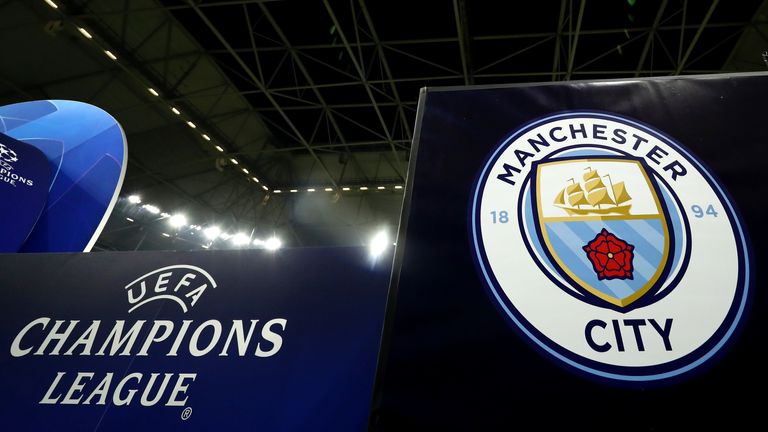 Manchester City has filed an official appeal at the Court of Arbitration for Sport (CAS) against a two-season ban from European competitions.
City were handed the ban and fined £24.9m on February 14 for "serious breaches" of UEFA's Financial Fair Play and club licensing regulations, after being found guilty by an Adjudicatory Chamber of the Club Financial Control Body (CFCB).
In a statement, UEFA said City "overstated its sponsorship revenue in its accounts and in the break-even information submitted to UEFA between 2012 and 2016".